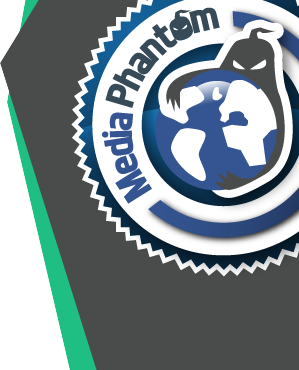 Get More Social Media Presence with Media Phantom!
Social media is a game-changer. If you have a business, it's your best ticket to getting the promotion you need for your brand. With the number of people on Facebook, Instagram and Twitter steadily increasing, imagine how many people you'll be reaching with just a single post or tweet! There's no question about it. It's time to get social. Our dedicated team at Media Phantom is eager to help!
We provide you with the exposure you need for your business across these four social media giants: Facebook, Instagram, Twitter and YouTube. From your product photos, event invites, contest promotions, to your tweets, and promotional videos – we can get them out to millions of people online everyday.
We have a growing network of vendors who give you access to thousands of views for your business with just a single click. No sweat!
Why Media Phantom?
If you're a startup or even a fully established business, building your follower base on Twitter or Instagram may take months or even years. With Media Phantom, we can reduce this time to weeks or even days to build your presence.
At Media Phantom, we provide you with vendors who have an expansive and well- established presence on social media. Our vendors undergo a rigorous application process to make sure that their followers are real people who are active and engaged on social media.
We totally understand how much you value your business, the money and hard work you've invested, and your dreams of making it a rocking success. Social media is the way to go and we can help you make the most out of this dynamic, ever-evolving medium. If you can't afford a social media manager for your business or find the time to do this yourself, then let our team and our network of vendors do the talking for you.
Share this page :
INSTAGRAM SHOUT-OUTS

With more than 150 thousand users and growing, Instagram is one of the most popular social media websites. Ever since their initial opening in 2010, there have been more than a total of 16 billion pictures uploaded.

FACEBOOK SHARES

Being the most popular and most used social media platform on the planet, Facebook is one of the best social marketing platforms, especially for viral marketing.

TWITTER TWEETS

Second to Facebook, Twitter is the most-used social media platform in the world. As a matter of fact, there are now about 650 million registered accounts on the website, along with 1 million accounts being registered every single day.

YOUTUBE CAMPAIGNS

YouTube, being the world's most popular video-hosting website, each and every month there are more than 1 billion unique monthly visitors, along with over 6 billion hours' worth of video watched. By starting a Youtube advertising...